This page is the brochure for your selected program. You can view the provided information for this program on this page and click on the available buttons for additional options.
WT China: The Flying Dragon
Beijing, China;
Chengdu, China;
Kunming, China;
Lijiang, China;
Shanghai, China;
Xian, China
(Outgoing Program)
Program Terms:
Winter

Restrictions:
Elon applicants only


Course Description
GBL 280 IS CHINA: THE FLYING DRAGON 4 S.H.
China, the world's most populous nation with 1.3 billion people, has a continuous history of more than 5,000 years. It is one of the world's greatest civilizations and has made significant contributions to the world, such as the compass, gunpowder, paper making, and printing. This course is designed to give you an overview of the paths for China's modernization from different perspectives: geography, history, language, and arts. Additional topics such as religion, medicine, traditions and customs, food, and women's issues may also be covered. This course offers a strong emphasis for you to build a solid foundation to understand the Chinese culture, history, tradition, and language. Students are expected to actively participate in classroom and field activities and discussions. Prerequisite: GBL 180. Application and acceptance required. Additional travel fee is required. Counts toward Society or Civilization requirement, and satisfies one unit of experiential learning toward fulfillment of the Experiential Learning Requirement. Counts toward Asian Studies minor.
Grades count toward an Elon GPA.

Study abroad courses may not be taken on an audit or pass/fail basis.
Additional Course Information
In the early 19th century, Napoleon Bonaparte said, "China? There lies a sleeping giant. Let him sleep, for when he wakes he will move the world," and it is awakening. China has unique culture, customs, and traditions that are distinct from any other place on earth. Many of its rich cultural traditions and ancient monuments (Great Wall, Forbidden City, Terra-Cotta warriors, etc.) are still preserved in present-day China. With a territory larger than the United States, its geography is one of amazing diversity, from the barren desert lands in the west to the fertile fields in the east.
Since China carried out its economic reforms and open-door policies in 1978, China has changed rapidly and is playing an important role in the world. It hosted the XXIX Summer Olympic Games in Beijing. During a recent trip to China, former British Prime Minister Tony Blair predicted that China is going to be the largest economy in the world in the next 20 to 30 years. In order to prepare for this shift, there is a demand for knowledge about China, especially its path to modernization after the Cultural Revolution. This program is designed to provide participants with a perspective of China through academic instruction, travel, and interacting with local people. It is intended to improve the students' knowledge about China in a dynamic environment.
---
Housing
Students will be housed in shared accommodations.
---
Tentative Itinerary
The 2015 program in China is expected to include the following:
Beijing: Mao's Tomb, Tiananmen Square, Forbidden City, Temple of Heaven Park, Great Wall, Beijing Olympics venues, visit to local university in Beijing and Hongqiao Pearl Market.
Chengdu: Giant Panda Breeding Center, Leshan Giant Buddha
Lhasa:

Portala Palace, Jokhang Temple and the Bhakor Street

Lijiang: Old town, Black Dragon Pool, and Naxi Museum, Shuhe Old Town, Jade Dragon Snow Mountain with grand uplift to the Glacier Park, Black Water river and Tiger-leaping Gorge.

Kunming: Kunming Minority Village with optional Elephant Ride, Stone Forest

Nanjing: Sun Yat-sen's Tomb, Ming Dynasty Tombs, 1937 Massacre Museum, Confucius Temple, QinHui River Area

Shanghai: The Bund, Yu Garden, Jade Buddha Temple, Shanghai Museum, and Shanghai TV tower. Dinner with acrobatic show
Note: Itinerary is subject to change due to availability of local facilities and scheduling issues.
---
Eligibility & Application Deadlines
The eligibility requirements specific to this program are listed in the Fact Sheet at the top of this brochure.
See the Deadlines and Events Calendar for the most up-to-date deadline information.
11 AM, March 3 - 11:59 PM, March 19, 2015: Priority application period for Winter Term 2016 programs.

Apr. 2, 2015: The GEC will begin to send notifications via email for all applications received by the priority application deadline.

Apr. 9 - Sep. 8, 2015: New applications will be accepted and reviewed on a space-available basis.

Sep. 8, 2015: Final application deadline for Winter Term 2016 Study Abroad programs. **Students who cancel after this date will not have the deposit refunded.**
Students are required to take the fall pre-departure course associated with this Winter Term course. All students will automatically be registered for the pre-departure course but must register themselves for the Winter Term course during pre-registration for Winter Term.
---
Pre-departure Course: GBL 180
This Winter Term course has a required one semester-hour fall pre-departure course associated with it. Students accepted into the Winter Term course will be automatically registered for the associated fall course. There is no additional cost for the pre-departure course for students who are registered full-time even if the one credit creates an overload for a student's registration.

It is Elon University policy that students who are registered part-time for the fall semester will be charged the additional one credit hour of tuition for the fall pre-departure course. Students will also be charged four credit hours of tuition for winter term in addition to the program fees. If students contact the Bursar's office to verify that they will be enrolled full-time in the spring semester, the four hours of winter term tuition will not be collected.

There will also be a required meeting about the course in May.
Spring Meeting Information
This meeting date and time to be determined.
Fall Course Meeting Information
This course date, time, and location to be determined.
---
Cancellation Policy
Cancelling your participation in a program can only be done by completing a cancellation form and submitting it to the Isabella Cannon Global Education Center in Global Commons 360. Students submitting a cancellation form for Winter Term Programs are subject to the following payment schedule:
Sep. 8, 2015: Final application deadline for Winter Term 2016 Study Abroad programs. **Students who cancel after this date will not have the deposit refunded.**

Sep. 30, 2015: Full payment deadline.

Oct. 1 - Oct. 16, 2015: Students who cancel between these dates will still be responsible for 50 percent of the cost of the program.

Oct. 17 - Oct. 31, 2015: Students who cancel between these dates will still be responsible for 75 percent of the cost of the program.

As of Nov. 1, 2015: Students who cancel after November 1 will still be responsible for the full program cost.
*All students are automatically enrolled in a travel insurance policy through
iNext
, an outside insurance provider. This policy covers students who must cancel their participation due to serious health issues that occur after October 1. In some instances (evaluated on a case-by-case basis) the travel insurance may insure against changes in mental health. The insurance does not cover any other changes in circumstances such as disciplinary or academic status; job, internship, graduate school or theatrical performance opportunities; leadership opportunities on campus; fear; other personal issues. Students who must cancel their participation after the final day to have the $400 deposit refunded may be able to seek a refund through the travel insurance company.
If airline bookings have already been made by the time of a student's cancellation, some airlines may issue the student a voucher for the value of the ticket less some penalty fee for change in ticketing. These are usually valid for 12 months with the airline issuing the ticket. The airline can provide specific details.
If you have any questions regarding this policy, please contact
Woody Pelton
, Dean of International Programs. We encourage you to address any questions you may have as soon as possible, as a delay in doing so could result in increased charges for which you may be liable.
For more information, please see the
Study Abroad Policies webpage
.
---
Cost
Costs for study abroad vary program to program and are in addition to the tuition for Winter Term (included in fall semester tuition/bill).
Basic cost information is available on the Cost and Credit Chart.
Detailed cost information will be on the Budget Sheet
. (Coming Soon)
---
Scholarships/Travel Grants
Students seeking need-based financial support are encouraged to apply for the GEC Access Scholarship.
For additional information on scholarships or other funding for study abroad, see the Funding for Study Abroad page.
If you qualify for a travel grant through any of the fellows or scholars programs, see the appropriate program director for more information on how to apply the grant to your study abroad program. Visit the Deadlines and Events Calendar for travel grant deadlines.
---
Additional Links
Read the most recent blog posts from students on this program.
Read blog posts from students on this program in years past and access blogs for Faculty-led programs on the Study Abroad Blog.
Want to know more? Like the Global Education Center Facebook page to chat with alumni and prospective students and receive study abroad updates.

Global Ambassadors are GEC student representatives that have participated in one or more study abroad programs and have been trained to speak about their experiences. You can be in touch with current Global Ambassadors via email--they are looking forward to hearing from you!
---
For More Information
Program Leader 1: Honglin Xiao
Department of History and Geography
CB 2335, AVAS (Lindner) 112-H
336-278-6408
hxiao@elon.edu
Program Leader 2: Heidi Frontani
Department of History and Geography
CB 2335, AVAS (Lindner)
336-278-6462
glaesel@elon.edu
Isabella Cannon Global Education Center
CB 2375, Global Commons 360
Elon, NC 27244
336.278.6700 (phone)
336.278.6692 (fax)
global@elon.edu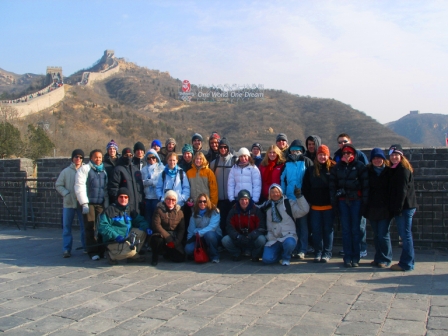 Term

Year

App Deadline

Decision Date

Start Date

End Date

Winter

2016

09/08/2015 **

Rolling Admission

TBA

TBA

NOTE: Below are the application and cancellation deadlines.

11 AM, March 3 - 11:59 PM, March 19, 2015: Priority application period for Winter Term 2016 programs.

Apr. 2, 2015: The GEC will begin to send notifications via email for all applications received by the priority application deadline.

Apr. 9 - Sep. 8, 2015: New applications will be accepted and reviewed on a space-available basis.

Sep. 8, 2015: Final application deadline for Winter Term 2016 study abroad programs. **Students that cancel after this date will not have the deposit returned.**

Sep. 30, 2015: Full payment deadline.

Oct. 1 - Oct. 16, 2015: Students that cancel between these dates will still be responsible for 50 percent of the cost of the program.

Oct. 17 - Oct. 31, 2015: Students that cancel between these dates will still be responsible for 75 percent of the cost of the program.

As of Nov. 1, 2015: Students that cancel after November 1 will still be responsible for the full program cost.

See the Deadlines and Cancellation Policy page for more information.

The start date is the date students are expected to meet at the U.S. departure airport. The end date is the date students will meet back at that same airport.

These dates reflect the best information available to the GEC but are subject to change. Please do not purchase domestic flight tickets based on the dates listed here. Individual programs will provide additional information in the fall preceding the course.


** Indicates rolling admission application process. Applications will be reviewed on a space-available basis and applicants will be notified of their application status within two weeks of submission.

Indicates that deadline has passed