This page is the brochure for your selected program. You can view the provided information for this program on this page and click on the available buttons for additional options.
New Zealand, Dunedin: University of Otago (Arcadia)
Dunedin, New Zealand
(Outgoing Program)

About the Location
New Zealand comprises two major islands in the South Pacific with a population of 4.3 million people and 2.4 million visitors each year. New Zealand's rich culture is influenced by its people, geography, and climate. The culture of its indigenous Maori people, in particular, affects the language, the arts, business practices, and even the accents of all New Zealanders.

---
Academics
To see course listings for this semester program, click here. Course registration instructions can be found on Arcadia's website.
Things to remember about courses taken abroad:
Grades count toward an Elon GPA.
Study abroad courses may not be taken on an audit or pass/fail basis, regardless of the host institution's policy.
---
General Program Dates
Fall semester – June to November
Spring semester – February to June
Southern Hemisphere Year- February to November
Northern Hemisphere Year - July to June of the following year

---
Cost
Costs for study abroad vary program to program and will not be exactly the same as on-campus costs of attendance at Elon.
For cost information for this program, please see the budget sheets:
---
Scholarships/Travel Grants
---
Housing
The University of Otago manages many flats as a primary accommodation option for international and study abroad students and strives to place one University of Otago host student within each flat to give students valuable information about student life in Dunedin and New Zealand in general.

Flats are:
located close to campus and shopping
contain a furnished kitchen, common room, and single bedrooms
---
Applications
Students must complete the online Elon University study abroad application by the published deadline. See the Deadline and Events Calendar for the most up-to-date deadline information. Applications are generally accepted one semester in advance.
Initial approval is granted by Elon, and final acceptance is granted by Arcadia University. Students will need to fill out another application upon approval from Elon.

---
Visa
A visa is a special page inserted into a passport to show that the holder has received permission from the foreign government to remain in their country for an extended period of time. Students should take these time commitments into account when applying for this program. The visa process will require surrendering passports for a period of up to eight weeks, during which students will not be able to travel outside of the United States.

Students will receive more information about the visa process during orientation.

---
Orientations
A successful semester abroad is dependent upon adequate preparation. Students will participate in a series of mandatory orientations during the semester prior to studying abroad.

These orientations will address issues of:
academic
cultural
logistical
financial
personal preparation
health and safety
Failure to participate in the required orientations will result in dismissal from the program.
Any financial losses incurred by this dismissal, including program fees and international airfare, are the student's full responsibility.
Click here for the semester programs pre-departure orientation schedule.

---
Additional Information and Links
Want to know more? Like the Global Education Center on Facebook to chat with alumni and prospective students and receive study abroad updates.

Study Abroad Student Ambassadors (SASAs) are GEC student representatives who have participated in one or more study abroad programs, and have been trained to speak about their experiences. You can be in touch with current SASAs via email, or contact past study abroad participants who have attended your program. They are looking forward to hearing from you!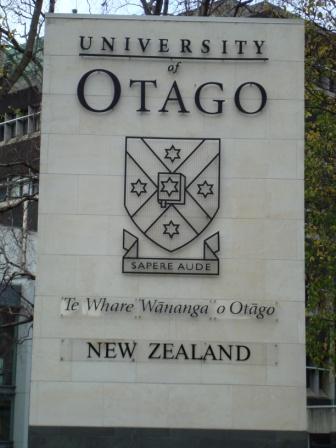 Interesting Course
My most interesting course was entitled War and Environment. Prior to this class, I had never taken a college-level history class, but the topic intrigued me. The semester was spent finding the connections between the environment and wars-primarily World War II. We studied the effects of war on the social and natural environment, as well as the environments' effects on wars. Though I found the history aspect of the class to be challenging, I really enjoyed the new perspective of studying the environment.
— Sarah Gilley, Fall 2014
Read what others have said about this program.
Term

Year

App Deadline

Decision Date

Start Date

End Date

Spring

2016

09/17/2015 **

Rolling Admission

02/16/2016

06/23/2016

NOTE: Applications will be reviewed on a rolling and space-available basis within two weeks of submission.

The start dates and end dates listed reflect the dates students are expected to arrive in and depart from the host location and reflect the best information available to the Global Education Center. Please do not purchase plane tickets based on these dates. Individual programs will provide updates after your acceptance to the program.

Please view the Semester Deadlines page for more information.

Calendar Year

2016

09/17/2015 **

Rolling Admission

02/17/2016

11/13/2016

Academic Year

2016-2017

02/18/2016 **

Rolling Admission

TBA

TBA

NOTE: Below are the application deadlines for this program.

Open Period: Oct. 15 to 11:59 PM, Nov. 12. All applications completed in the Open Period will be reviewed by Dec. 1.

Rolling Period: Dec. 1 to 11:59 PM, Feb. 18. All applications completed in the Rolling Period will be reviewed within two weeks of submission.

Please view the Semester Deadlines page for payment and cancellation deadlines.

The start date and end date listed reflect the dates students are expected to arrive in and depart from the host location and reflect the best information available to the Global Education Center. Please do not purchase plane tickets based on these dates. Individual programs will provide updates after your acceptance to the program.

Fall

2016

02/18/2016 **

Rolling Admission

06/30/2016

11/13/2016

NOTE: Below are the application deadlines for this program.

Open Period: Oct. 15 to 11:59 PM, Nov. 12. All applications completed in the Open Period will be reviewed by Dec. 1.

Rolling Period: Dec. 1 to 11:59 PM, Feb. 18. All applications completed in the Rolling Period will be reviewed within two weeks of submission.

Please view the Semester Deadlines page for payment and cancellation deadlines.

The start date and end date listed reflect the dates students are expected to arrive in and depart from the host location and reflect the best information available to the Global Education Center. Please do not purchase plane tickets based on these dates. Individual programs will provide updates after your acceptance to the program.

Spring

2017

09/15/2016 **

Rolling Admission

TBA

TBA

NOTE: Below are the application deadlines for this program.

Open Period: Apr. 5 to 11:59 PM on Apr. 28. All applications completed in the Open Period will be reviewed by May. 10. Students that apply for the GEC Access Scholarship during the Open Period will be notified in June.

Rolling Period: May. 10 to 11:59 PM on Sept. 15. All applications completed in the Rolling Period will be reviewed within two weeks of submission. Students that apply for the GEC Access Scholarship during the Rolling Period will be notified in October.

Please view the Semester Deadlines page for payment and cancellation deadlines.

The start date and end date listed reflect the dates students are expected to arrive in and depart from the host location and reflect the best information available to the Global Education Center. Please do not purchase plane tickets based on these dates. Individual programs will provide updates after your acceptance to the program.

Calendar Year

2017

09/15/2016 **

Rolling Admission

TBA

TBA


** Indicates rolling admission application process. Applications will be reviewed on a space-available basis and applicants will be notified of their application status within two weeks of submission.

Indicates that deadline has passed