This page is the brochure for your selected program. You can view the provided information for this program on this page and click on the available buttons for additional options.
India's Identities: Religion, Caste, & Gender in Contemporary South India - Winter
Program Terms:
Winter

Program Dates & Deadlines:
Click here to view
Restrictions:
Elon applicants only
Budget Sheets
Winter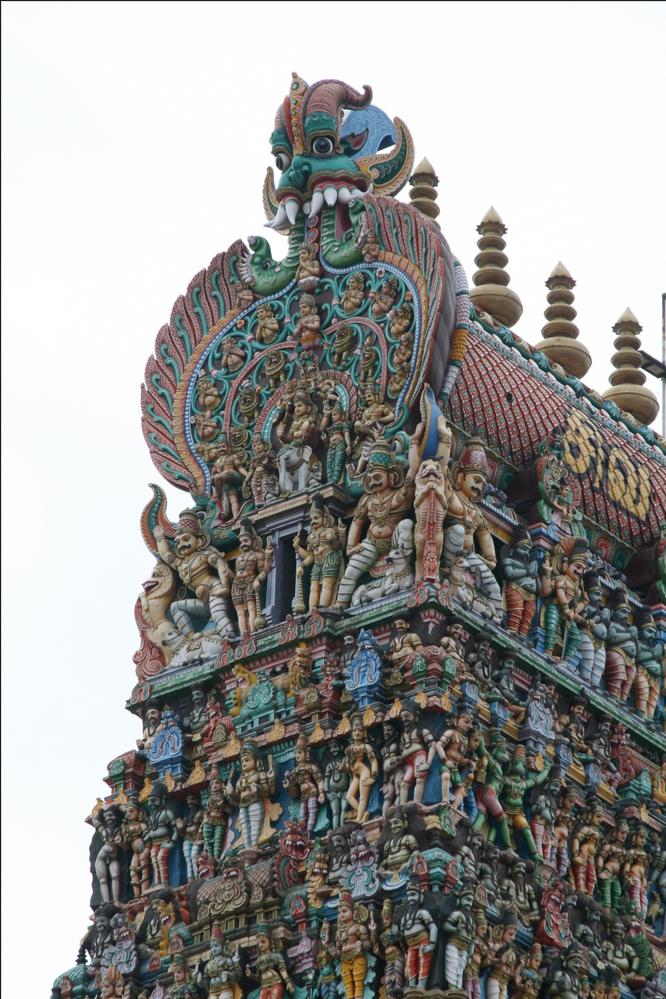 Course Description
GST 286/REL 286 India's Identities: Religion, Caste & Gender in Contemporary South India 4 S.H.
This Winter Term course emphasizes the diversity of contemporary Indian identities, devoting particular attention to religion, caste, and gender. This course brings students into a range of Indian religious spaces associated with Hindu, Jain, Muslim, Christian, and Jewish traditions and into direct contact with Indians from an array of caste backgrounds, education levels, and occupations, allowing them to develop an informed appreciation of the diversity of the world's largest democracy. Through directed study opportunities, lectures, and daily interactions with Indians who live and work in the South Indian states of Tamil Nadu and Kerala, we will consider the nature of religious identity and practice; explore cultural expectations regarding gender (including arranged and other forms of marriage); assess the ways in which caste does and does not matter in contemporary society; and analyze how tradition and modernity interact in this rapidly changing nation. Prerequisite: STA 207. Application and acceptance required. Additional travel fee is required. Counts toward Civilization or Society requirement. The course may also be counted as a Religious Studies elective, and counts toward the minor in Women's & Gender Studies and Asian Studies. This course satisfies the Experiential Learning Requirement for the General Studies requirement.
Grades count toward an Elon GPA.
Study abroad courses may not be taken on an audit or pass/fail basis.

---
Housing
Students will be housed in shared accommodations.

---
Tentative Itinerary
Taking South India as its "classroom," this course emphasizes direct interactions with a variety of Indians – professors, flower sellers, upwardly-mobile young professionals, college students, ordinary working people, artists, and a human rights lawyer, to name a few – through Directed Study opportunities and visits to homes, agricultural fields, and religious sites; and in-situ learning (e.g., analyzing the 'visual myths' carved into the 7th century rock-cut monuments of seaside Mammalapuram while standing in front of these impressive sculptures).
Spend several days in Chennai, India's fifth-largest city, at both the beginning and end of the course. There we will have several guest lectures (e.g., human rights law, languages and literatures of India, the joint family and arranged marriage) and be engaged in Directed Study opportunities (e.g., yoga, cooking, musical instruments), as well as go on walking tours of the religious sites (Hindu, Jain, Christian, and Muslim) in one of the city's oldest neighborhoods and through the city's shopping bazaars and spice markets.
Celebrate the colorful Pongal harvest festival
Hike in the beautiful Periyar Tiger Reserve and view wildlife during a boat ride on Periyar Lake
Tour an organic spice garden
Study the seventh-century rock-cut monuments of seaside Mammalapuram and interact with artisans from its renowned sculptor community
Spend a night in a homestay in a traditional agricultural village
Learn about India's rich artistic and performance traditions, including Bharata Natyam and Kathakali dance forms and Carnatic music
Focus on topics as diverse as contemporary Indian art, Tamil language, and lived Islam, and visit several shrines and a sacred grove while staying in Madurai, one of South India's famous temple cities
Pass a day watching life unfold and spend an overnight on a traditional houseboat along Kerala's backwaters
Consider the history of colonial contact and religious exchange in the city of Cochin and its islands, where we visit a Jewish synagogue, Chinese fishing nets, and the Dutch Palace
Note: Itinerary is subject to change due to availability of local facilities and scheduling issues.

---
Eligibility & Application Deadlines
The eligibility requirements specific to this program are listed in the Fact Sheet at the top of this brochure.
See the Deadlines and Events Calendar for the most up-to-date deadline information.
Mar. 4 - Mar. 20, 2014: Priority application period for WT 2015 programs
Apr. 3, 2014: The GEC will begin to send notifications via email for all applications received by the March 20 open application deadline.
Apr. 17 - Sep. 8, 2014: Incoming applications will be reviewed on a space-available basis.
Sep. 8, 2014: Final application deadline for WT 2015 programs
Students are required to take the fall pre-departure course associated with this Winter Term course. All students will automatically be registered for the pre-departure course, but must register themselves for the Winter Term course during pre-registration for Winter Term starting November 6, 2014.

---
Pre-departure Course
This Winter Term course has a required one semester-hour fall pre-departure course associated with it. Students accepted into the Winter Term course will be automatically registered for the associated fall course. There is no additional cost for the pre-departure course for students who are registered full-time even if the one credit creates an overload for a student's registration.

It is Elon University policy that students who are registered part-time for the fall semester will be charged the additional one credit hour of tuition for the fall pre-departure course. Students will also be charged four credit hours of tuition for winter term in addition to the program fees. If students contact the Bursar's office to verify that they will be enrolled full-time in the spring semester, the four hours of winter term tuition will not be collected.

There will also be a required meeting about the course in May.
SPRING MEETING INFORMATION
This meeting will be held on Monday, May 5, 2014 from 5:30 to 7:00 PM, location to be announced.
FALL COURSE MEETING INFORMATION
This course will be held on the following dates from 5:30 to 7:30 PM, location to be announced:
Wednesday, Sept. 3, 2014
**Course retreat in Asheville, NC – full day Saturday, September 27, 2014 – Sunday, September 28, 2014**
Wednesday, Oct. 22, 2014
Wednesday, Nov. 12, 2014
Monday, Dec. 1, 2014
---
Cancellation Policy
Cancelling your participation in a program can only be done by completing a cancellation form, and submitting it to the Isabella Cannon Global Education Center. Students submitting a cancellation form for Winter Term Programs are subject to the following payment schedule:
Sep. 8, 2014: Students who cancel after this date will not have the deposit returned.

Sep. 29, 2014: Full payment deadline

Sep. 30 - Oct. 13, 2014: Students who cancel between these dates will still be responsible for 50% of the cost of the program.

Oct. 14 - Oct. 31, 2014: Students who cancel between these dates will still be responsible for 75% of the cost of the program.

As of Nov. 1, 2014: Students who cancel after November 1 will still be responsible for the full program cost.
Note: You are responsible for the costs noted above if you cancel regardless of whether you have paid the program fees at the time of cancellation.

Deposit Refunds - If you have paid the deposit and are cancelling your participation prior to the deposit refund deadline, the amount will remain as a credit on your account to be applied towards the following semester's billing. If you have any questions about your deposit, you may contact the Bursar's office at bursar@elon.edu or 336-278-5300.

*All students are automatically enrolled in a travel insurance policy through iNext, an outside insurance provider. This policy covers students who must cancel their participation due to serious issues of physical health to the student or an immediate family member (parent or grandparent) that occur after October 1. In some instances (evaluated on a case-by-case basis) the travel insurance may insure against changes in mental health. The insurance does not cover any other changes in
circumstances such as disciplinary or academic status; job, internship, graduate school or theatrical performance opportunities; leadership opportunities on campus; fear; other personal issues. Students who must cancel their participation after the final day to have the $400 deposit refunded may be able to seek a refund through the travel insurance company.

If airline bookings have already been made by the time of a student's cancellation, some airlines may issue the student a voucher for the value of the ticket less some penalty fee for change in ticketing. These are usually valid for 12 months with the airline issuing the ticket. The airline can provide specific details.

If you have any questions regarding this policy, please contact Woody Pelton, Dean of International Programs. We encourage you to address any questions you may have as soon as possible, as a delay in doing so could result in increased charges for which you may be liable.

---
Cost
Costs for study abroad vary program to program and are in addition to the tuition for Winter Term (included in fall semester tuition/bill).
Basic cost information is available on the Cost and Credit Chart.
Detailed cost information is available on the Budget Sheet.
---
Scholarships/Travel Grants
Need-based scholarships are available for Elon WT programs through the GEC.
For additional information on scholarships or other funding for study abroad, see the Funding for Study Abroad page.
The Alliance for Global Education has several need-based scholarships.
If you qualify for a travel grant through any of the fellows or scholars programs, see the appropriate program director for more information on how to apply the grant to your study abroad program. Visit the Deadlines and Events Calendar for travel grant deadlines.

---
Additional Links
Read blog posts from students on this program in years past and access blogs for other Winter Term programs on the Study Abroad Blog.
Want to know more? Like the Global Education Center on
Facebook
to chat with alumni and prospective students and receive study abroad updates.
Global Study Ambassadors (GSAs) are GEC student representatives who have participated in one or more study abroad programs, and have been trained to speak about their experiences. You can be in touch with
current GSAs
via email, or contact
past study abroad participants
who have attended your program. They are looking forward to hearing from you!
---
For More Information
Program Leader 1: Amy Allocco
Department of Religious Studies
CB 2340, Spence Pavilion 209
336.278.6484
aallocco@elon.edu

Isabella Cannon Global Education Center
CB 2375, Carlton 113
Elon, NC 27244
336.278.6700 (phone)
336.278.6692 (fax)
global@elon.edu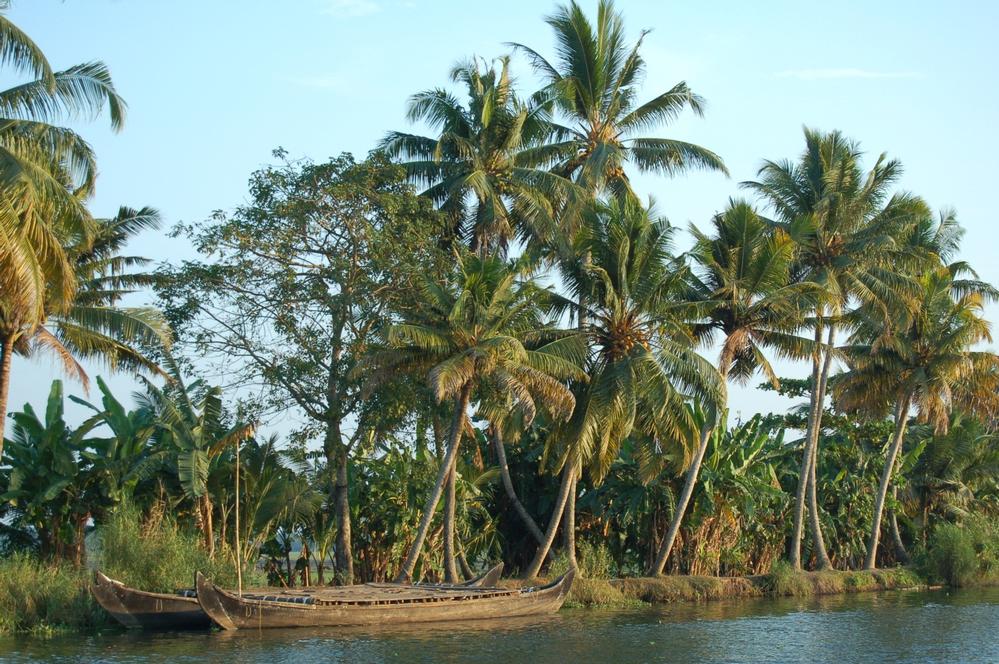 Unique Aspect
This course in a very intensive, in depth experience of "real" India.
— Nicole Bleiler, Winter 2013
Term

Year

App Deadline

Decision Date

Start Date

End Date

Winter

2014

09/08/2013 **

Rolling Admission

TBA

TBA

Winter

2015

09/08/2014**

Rolling Admission

01/01/2015

01/25/2015

NOTE: See the Deadlines webpage for the most up-to-date information on important application and cancellation dates.

11 AM, March 4 - 11:59 PM, March 20, 2014: Priority application period for Winter Term 2015 programs.

Apr. 3, 2014: The GEC will begin to send notifications via email for all applications received by the priority application deadline.

Apr. 17 - Sep. 8, 2014: New applications will be accepted and reviewed on a space-available basis.

Sep. 8, 2014: Final application deadline for Winter Term 2015 programs.

The start date is the date students are expected to meet at the U.S. departure airport. The end date is the date students will meet back at that same airport.

These dates reflect the best information available to the GEC but are subject to change. Please do not purchase domestic flight tickets based on these dates. Individual programs will provide additional information in the fall semester prior to the program.


** Indicates rolling admission application process. Applications will be reviewed on a space-available basis and applicants will be notified of their application status in a timely fashion.

Indicates that deadline has passed